Sports bars are great locations to socialize with other sports fans, discuss your favorite team, or just connect with others while enjoying a beer. It is thought that every third bar in Washington, Everett. is actually a sports bar, which speaks volumes about the remarkable sports bar culture in this country. Let's scrape off the dust to know about the legacy of sports bars in Everett and their journey till now.
Sports Bar Services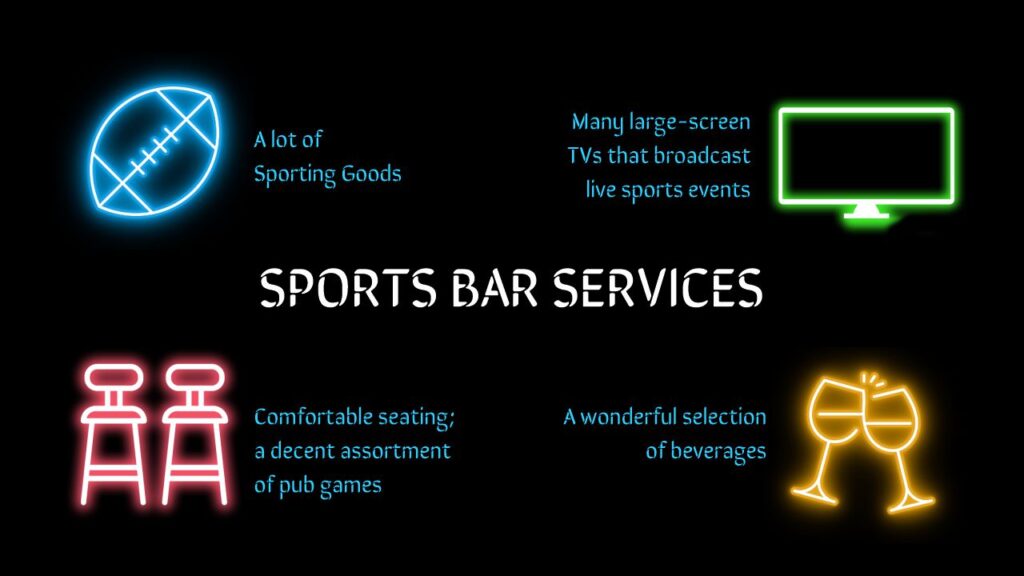 It takes more than providing booze and installing lots of big TVs to qualify as a "sports bar." These places should have a shrine-like atmosphere where sports, or even just one particular sport, are revered. In that view, a genuine American sports bar should have:
A lot of sporting goods
Many large-screen TVs that broadcast live sports events
Comfortable seating; a decent assortment of pub games
A wonderful selection of beverages
Sports bars are frequently found next to big sporting venues, such as stadiums. In this way, fans can go celebrate their team's success following the game, or, conversely, they can mount their team's defeat. Additionally, the majority of these restaurants always include items on their menus like chicken wings, fries, and hot dogs, among other things.
Let's Dig into History
The majority of people believe that sports bars are a modern phenomenon with a brief historical past. But in practice, that hardly ever happens. The earliest taverns and pubs in Europe are where the idea for these establishments originated. However, back then, people mostly went to these venues to watch or engage in pub games like darts, billiards, skittles, and bowls rather than to discuss their favorite team. Due to the popularity of these establishments, King Henry VII wanted to ban pub games in the 15th century since they were deterring people from practicing archery, which was at the time a key military skill for the people of England.
Sports bars are thought to have first appeared in the United States in the 1930s when a pub in St. Louis started using bar games. A sports bar in Buffalo revolutionized the menu in these places in the 1960s by wooing sports fans with scrumptious and reasonably priced food options like chicken wings and sandwiches.
America didn't get its first contemporary sports bar until 1979. It was the first place of its kind to broadcast sports live, and it was in Long Beach, California.
128th Sports Bar: The Language of Booze, Buzz, and Food
128th Sports Bar in Everett offers a superb virtual reality lounge where patrons can watch high-definition games live in the most realistic manner possible. At the 128th Sports Bar, let loose your inner sportsman while enjoying a drink with friends. Every sports fan should visit this exciting tavern, which is situated in Washington, Everett, the mid-country seat, to watch the game live. This bar offers a lot of live sports streaming combined with casual games like billiards, darts, and beer pong, making it the ideal place to support your favorite team in a busy center bar.
Join in the fun of happy hour with pool tables, delectable grills, and alcohol. With the aid of some weird bartending tricks up our sleeves and unique beverages, we hope to take you to a completely new level of ecstasy.
Listen Up, Sports bars are therefore undoubtedly here to stay.